Matt and I spent a relatively productive weekend working on wedding stuff.  We bought the paper for our invitations, gathered supplies and equipment for their construction (an now Matt knows more than he ever wanted to about embossing powder), and actually went around Target with a Club Wedd scanner.  We also wandered around Crate & Barrel in Bellevue, scoping the flatware and wine glasses.
It was a little bizarre, choosing what gifts people may be giving us.  Matt had more fun than he thought he would have, and I had less.  I've always been the kind of person who 1. would rather be prepared than surprised, and 2. just goes out and buys what I want when I want it.  I do enjoy planning things like decor and color scheme, and the cork board inside the computer armoire I'm sitting at now can attest to that.  I've got fans of Martha Stewart paint chips hanging from push pins, planning out the colors of the major rooms in the house, along with pages torn from catalogs and magazines for inspiration.  It was all a bit strange, though, picking out the exact color of the bath towels, or the toaster oven, or testing the weight of the forks in a flatware pattern.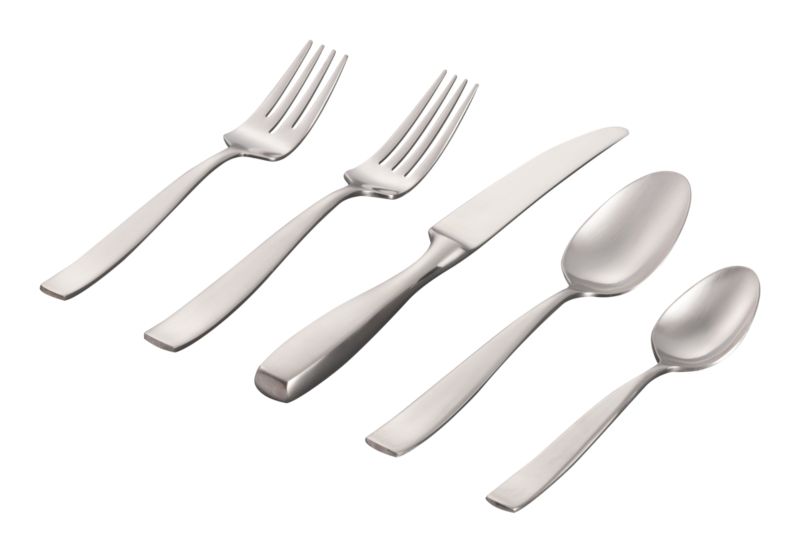 Perhaps in this case, I'd like a bit more of a surprise?
I've lamented before about the awkwardness of a gift registry.  Sage married friends have advised that it's necessary, so we don't end up with 5 toasters.  I think that is very true, but I think simplification is good for my mental health.  So, we have decided to eliminate Macy's from the registry list, since neither of us has really been in one in years, except in search of a clean restroom downtown!  We're also going to us the services of MyRegistry.com and Amazon.com to be able to register for gifts a little outside the normal box.  We'd also be delighted if our guests came up with something totally off registry, if they so wanted.  I'd love something that's considered a family heirloom, or could eventually be one – like my parents' retro silver/glass salad bowl and Danish teak serving set.  Or grandma's gorgeous Art Deco silver…..
Matt wanted us to be sure to note on the invitation that we don't expect gifts from everyone – that their attendance is gift enough.  I agree with the sentiment, but the disembodied voice of Emily Post screams at me not to mention gifts on the invitation under any circumstances.  So I'm mentioning it here:
We really don't expect gifts from everyone, so don't worry if you can't find something, or don't want to spend money.  We know, times are tough, and sometimes shopping just sucks. Your attendance is the best possible gift we could ask for.  We just want to share our day with you.
That said, for those who are inclined to gift or who are just curious as to what we'd like, our registry page has been updated.  We'll be noting which categories of items are on each site, to make it easier to navigate.  Also, please disregard the multiples of items on the Target site for now – our little scanner guy wouldn't let us delete things.  Check it by the weekend, and we should have it all worked out.
Thanks!